Helikon
EDC 實用單肩袋是一款適合城市使用的設備,它不僅能夠攜帶大量物品,而且可以讓您快速地存取物品。它使用
Cordura®
500D 物料製成,非常堅固耐用,可以輕鬆放入您的大部分日常用品,如鑰匙、記事本、錢包等。背面設有一個扁平的魔術貼開合口袋,非常適合攜帶平板電腦。另外,可調節的肩帶寬度為25毫米,能夠有效分散重量,減少使用者的負擔。前拉鍊口袋中的收納袋可固定小物件,讓物品更有序、不易丟失。內部飾有兼容VIS®的小件插件,可以按需安裝,使其更加實用。
由 Cordura® 製成
兼容多功能插入系統®
可調節肩帶
YKK® 拉鍊
內部固定組織
| | |
| --- | --- |
| 重量 Weight  | 218g |
| 尺寸 Dimensions | 23 x 19 x 4,5 cm / 9 x 7.5 x 1.8 in |
| 容量 Capacity (主間隔袋) | 2L |
| 物料 Material | 500D Cordura® Nylon |
Urban living demands smart solutions that cater to quick-paced lifestyles. The Helikon EDC Single Shoulder Bag emerges as an epitome of convenience and durability for those on-the-move. Crafted for city-goers, this bag seamlessly marries functionality with style, ensuring you always have what you need right at your fingertips.
Crafted from Cordura® 500D Material
Experience the remarkable strength of the Helikon EDC bag. Made with Cordura® 500D, this bag stands as a testament to durability and longevity. Whether rain or shine, the Helikon is designed to endure the city's unpredictable nature.
Multifunctional Insert System Compatibility
Customize your carrying experience. The Helikon EDC's interior is adorned with VIS® compatible small-item plugins, allowing for personalization based on your unique needs. Switch, change, and adjust as your daily demands evolve.
Adjustable Shoulder Strap for Comfort
Say goodbye to shoulder strain. With a 25mm adjustable strap, the Helikon EDC ensures weight is evenly distributed, making your urban adventures comfortable and effortless.
Premium YKK® Zip Closure
Safeguard your belongings with the globally recognized quality of YKK® zippers. Whether you're storing keys, notebooks, or wallets, rest assured they're secure and easily accessible.
Organized Interior for Effortless Access
Delve into a meticulously designed space. The Helikon EDC features an interior fixed organization system alongside a zip pocket, ensuring your items remain in place and are always within reach.
Tailored for Tech: Tablet-friendly Design
Your digital life, simplified. A sleek, flat velcro pocket on the bag's back is purpose-built for tablets, ensuring your tech stays safe and at-the-ready.
Share
查看完整資訊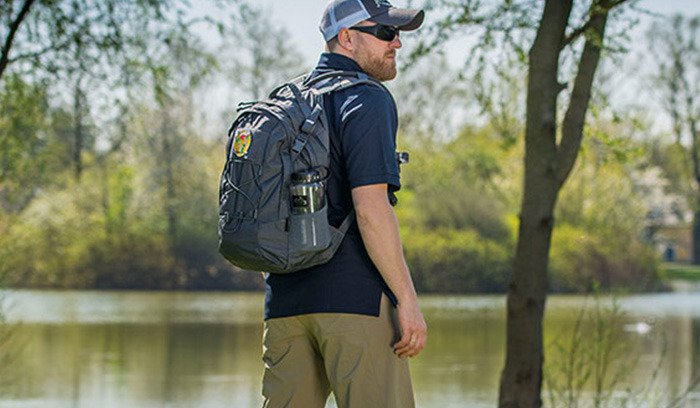 Helikon-Tex
Helikon-Tex 是一家波蘭品牌,專門設計和生產高品質的戶外和戰術裝備。憑藉其卓越性能、耐用性和時尚及專業設計,Helikon-Tex 成為軍事專業人員、戶外愛好者和時尚達人的首選品牌。立即選購,體驗卓越品質!
more Helikon-Tex