定價
HK$578.00
售價
HK$798.00
單價
每
特價
售罄
EDC 是 
E
very
D
ay
C
arry 的簡稱,為用家日常使用而專門設計。作為戰術及戶外用品專家的
Helikon-Tex
,為此EDC 背包精心設計及改進,在舒適度,容量,間隔,及功能性上取得了完善的平衡,並採用了高強度、高抗撕裂性、高抗水性、高耐磨性、高抗褪色性及輕質性的Cordura® 物料製造。經歷時間的驗證,其高品質及極佳用家體驗而深受全球好評,並
適用於城市,戶外,戰術,旅遊或工作使用
。另外,它提供了多種顏色及迷彩選項,更適用於日常不同襯搭。
由500D Cordura® 製成
魔術貼面板,可配搭各種徽章等
前袋內設有 Velcro 面版,貼上各種插件小袋,或魔術貼章等
可內置水袋膽
舒適堅固的提手
舒適的攜帶系統,設堅固一體式背板,加厚軟墊網眼肩帶及背墊,提供更好的透氣性和舒適度,並適當地分散重量
符合人體工學的肩帶設計,設 Quick Release 功能
可拆卸及調節的腰帶
帶線鎖的防震線
Woojin®搭扣
YKK®拉鍊 
| | |
| --- | --- |
| 重量 Weight  | 1118g |
| 尺寸 Dimensions | 29 x 46 x 13.5 cm / 11.4 x 18.1 x 5.3 in |
| 容量 Capacity  | 21L |
| 物料 Material | 500D Cordura® Nylon |
| 歐洲專利編號EUROPEAN PATENT No | 005309432-0002 |
In the intricate dance of daily life, the need for a bag that seamlessly blends function, style, and durability is paramount. Helikon-Tex, experts in tactical and outdoor gear, presents the EDC (EveryDay Carry) Backpack—a masterclass in balancing comfort, capacity, compartmentalization, and functionality, tested and loved globally.


Crafted from 500D Cordura®
The Helikon-Tex EDC Backpack boasts of a composition from high-quality 500D Cordura®. Recognized for its superior strength, resistance to tears, water, wear, fading, and its lightweight nature, it's a material made for longevity.
Customizable Velcro Paneling
Express yourself with a touch of personal flair. The backpack features a Velcro panel, allowing users to attach various badges and other customizable accessories.
Optimized Internal Configuration
With a front pocket equipped with a Velcro panel, you can attach various pouches or Velcro patches, ensuring an organized and customizable space for your essentials.
Hydration Bladder Compatibility
Stay hydrated on-the-move. The EDC Backpack accommodates a hydration bladder, ensuring you have access to your water supply as you traverse urban jungles or natural landscapes.
Ergonomically Designed Carrying System
Carry in comfort. Featuring a robust integral back panel, cushioned mesh shoulder straps, and padding, it offers superior breathability, comfort, and weight distribution. The ergonomic shoulder strap, complete with a Quick Release function, ensures a perfect fit for all.
Detachable and Adjustable Waist Belt
Adaptable to various body types, the removable waist belt offers added stability and security when you're on the move.
Shock-Cord with Cord Lock
Ensure your gear remains stable and protected with the backpack's shock-cord system equipped with a cord lock for added safety.
MOLLE/PALS System
For those in need of additional gear or storage, the MOLLE/PALS system allows for seamless attachment of extra pouches or equipment.
Woojin® Buckles and YKK® Zippers
Quality in every detail. Woojin® buckles ensure a secure fit while globally acclaimed YKK® zippers provide smooth and reliable access.
Share
查看完整資訊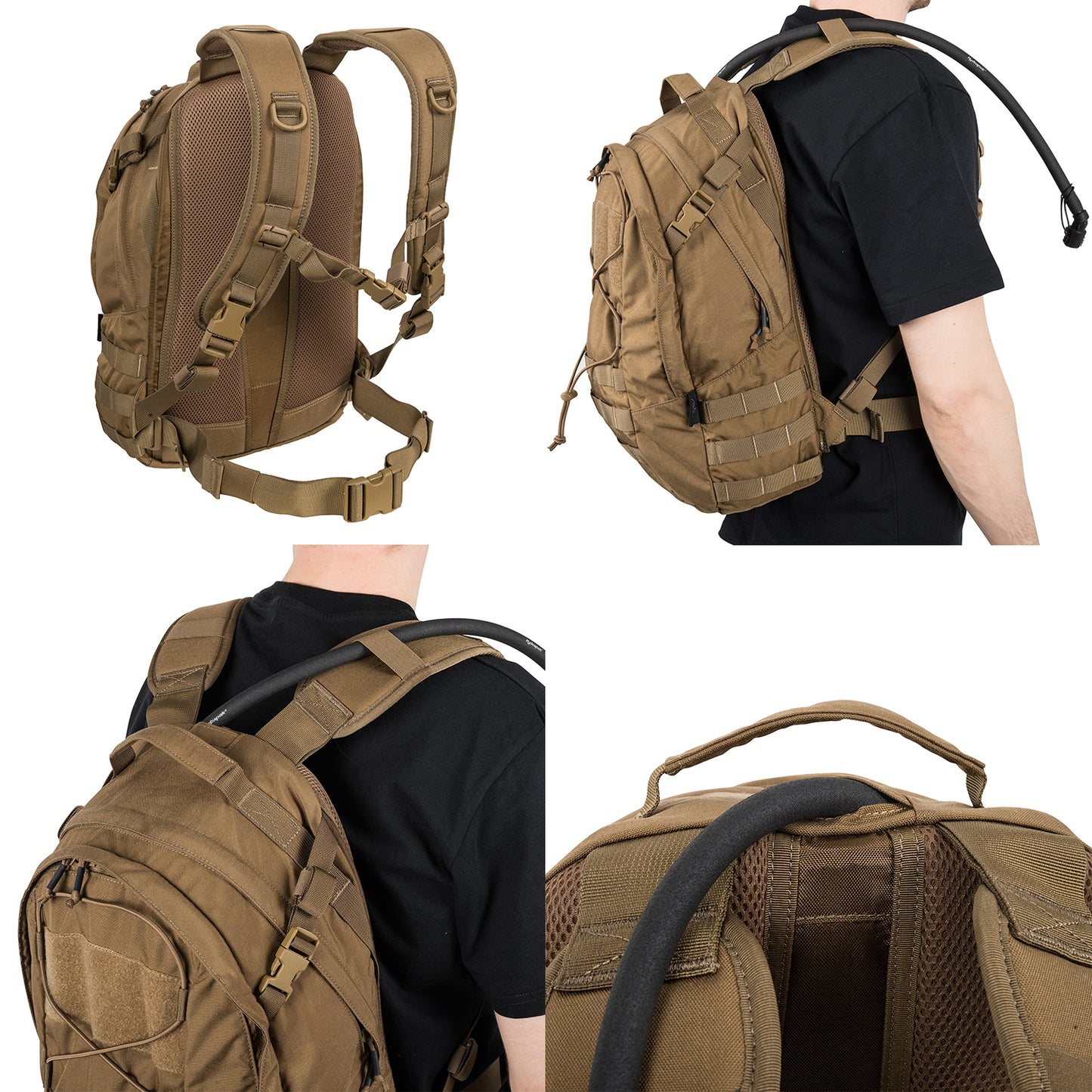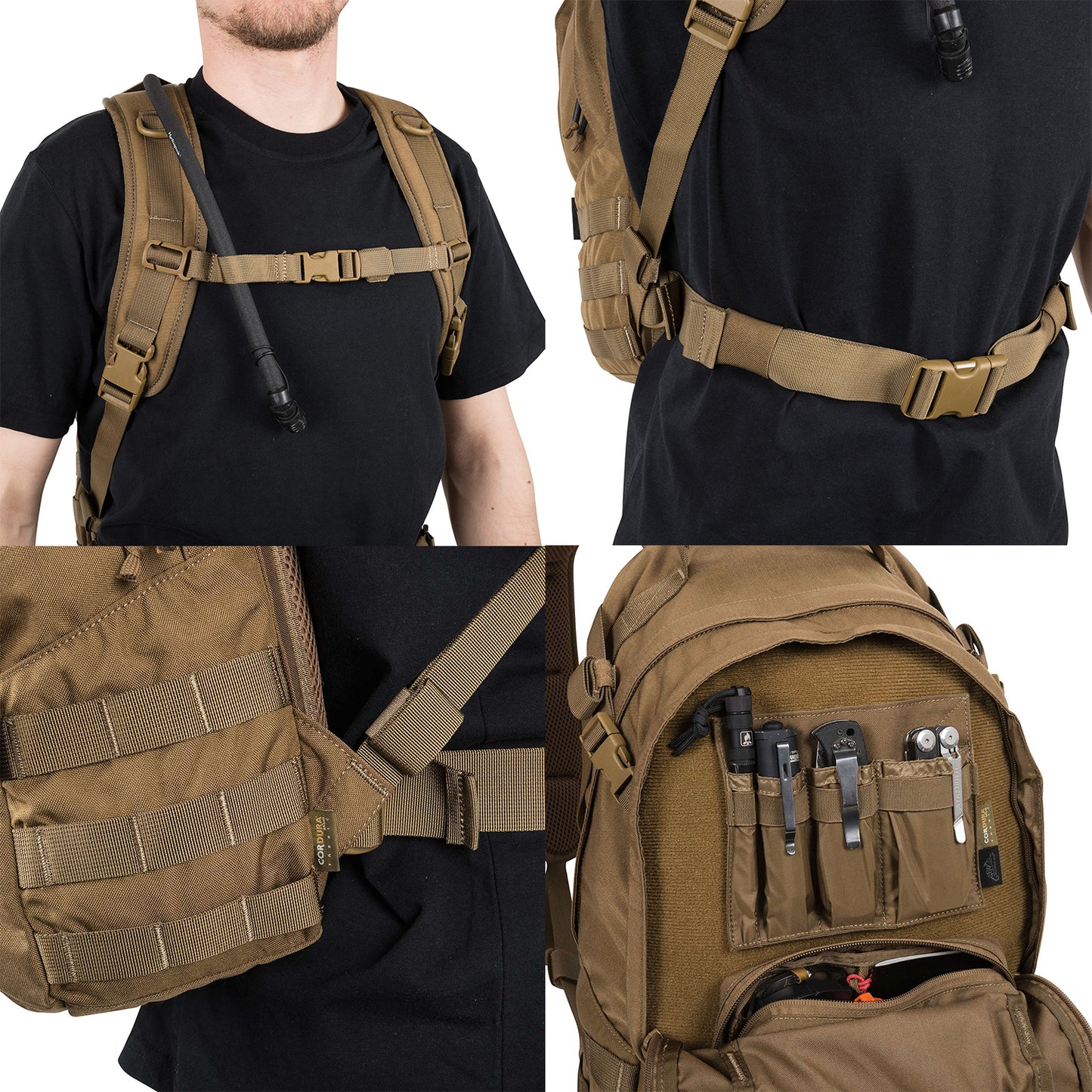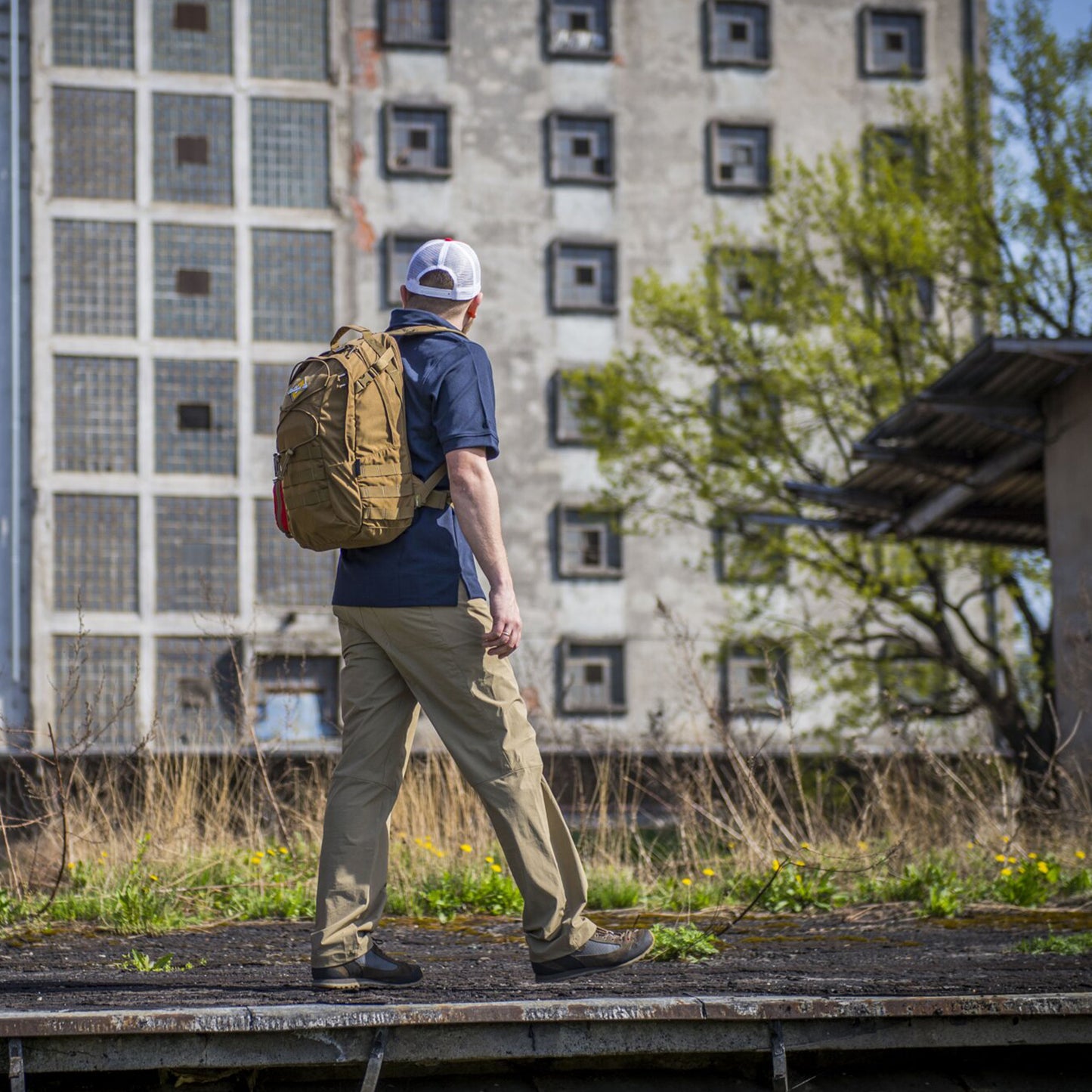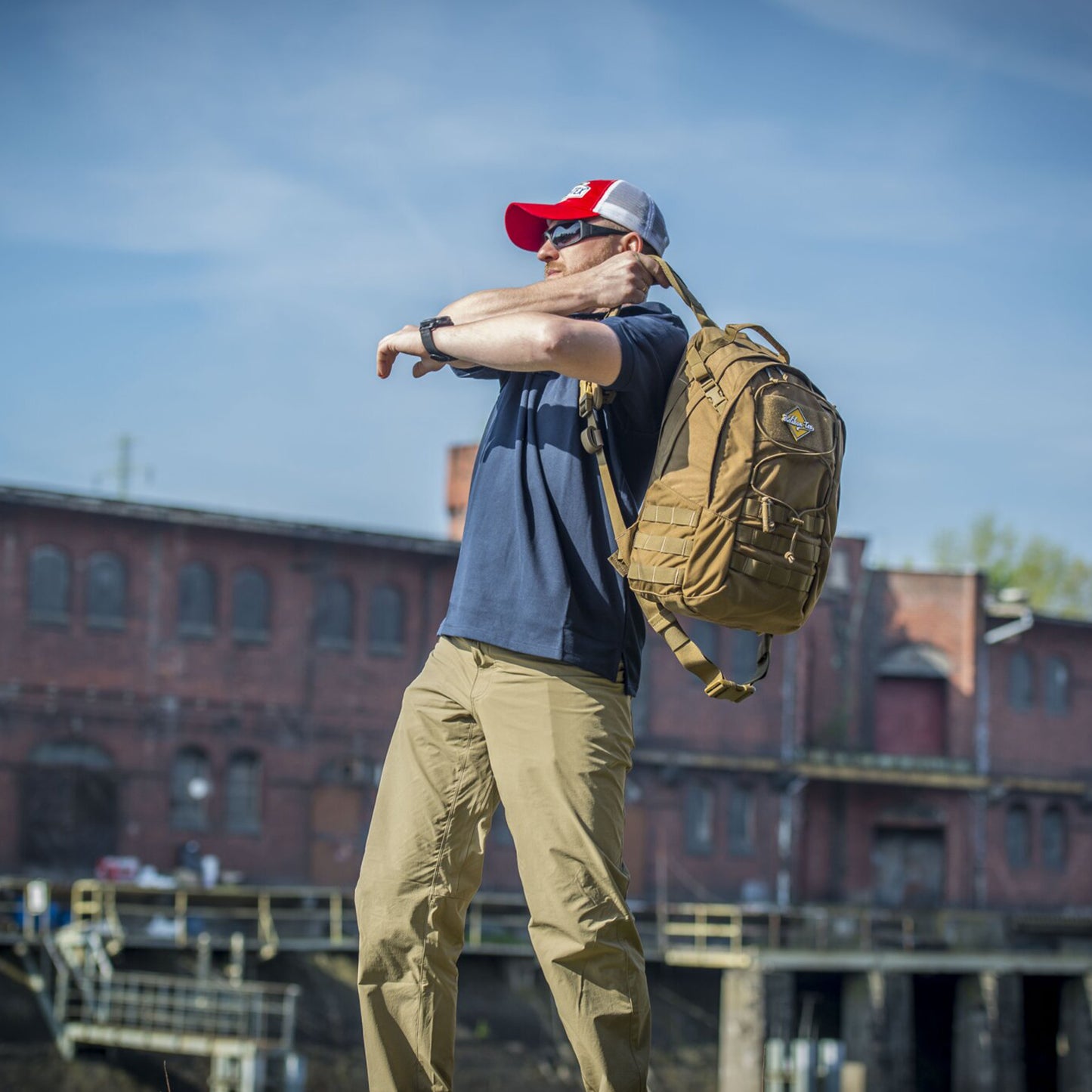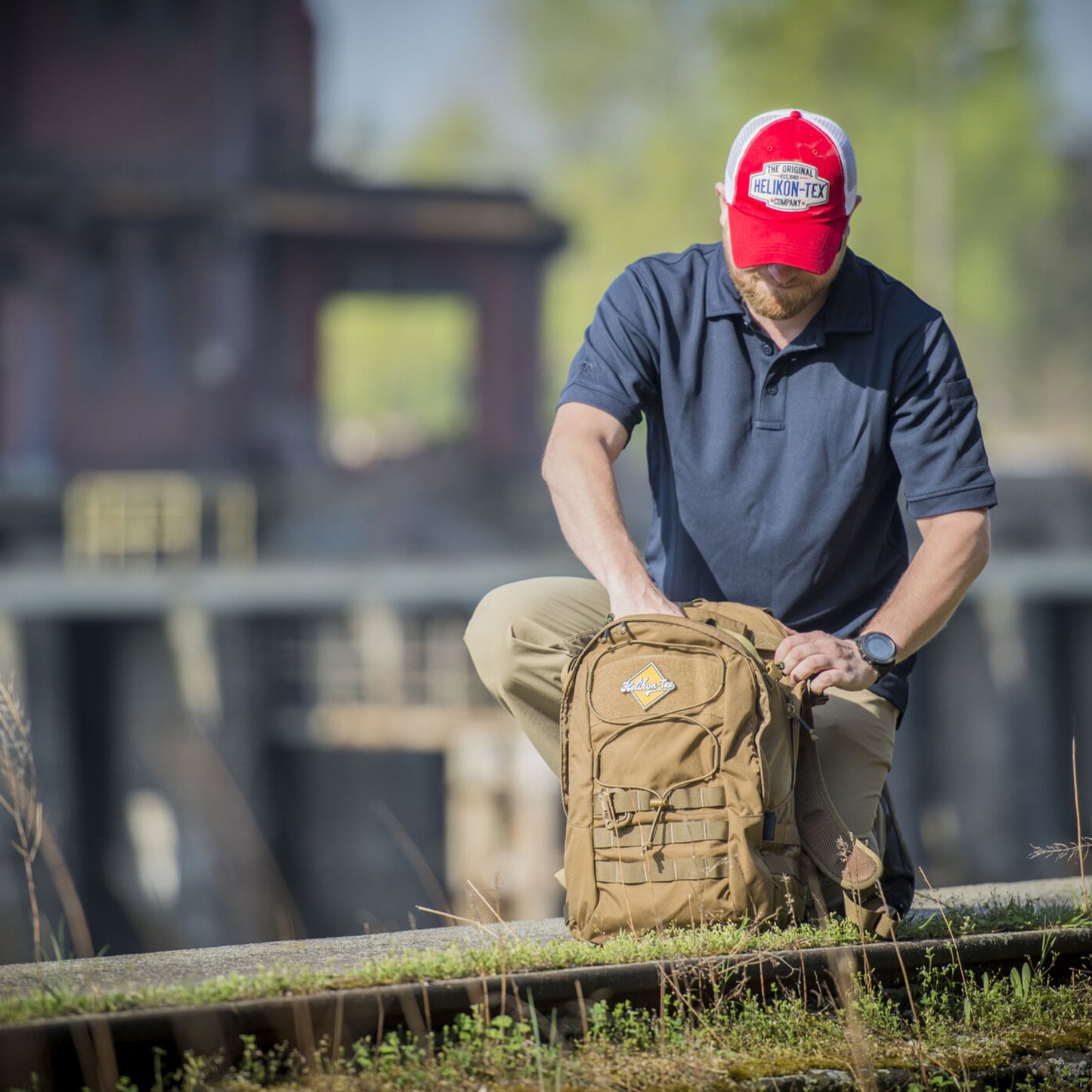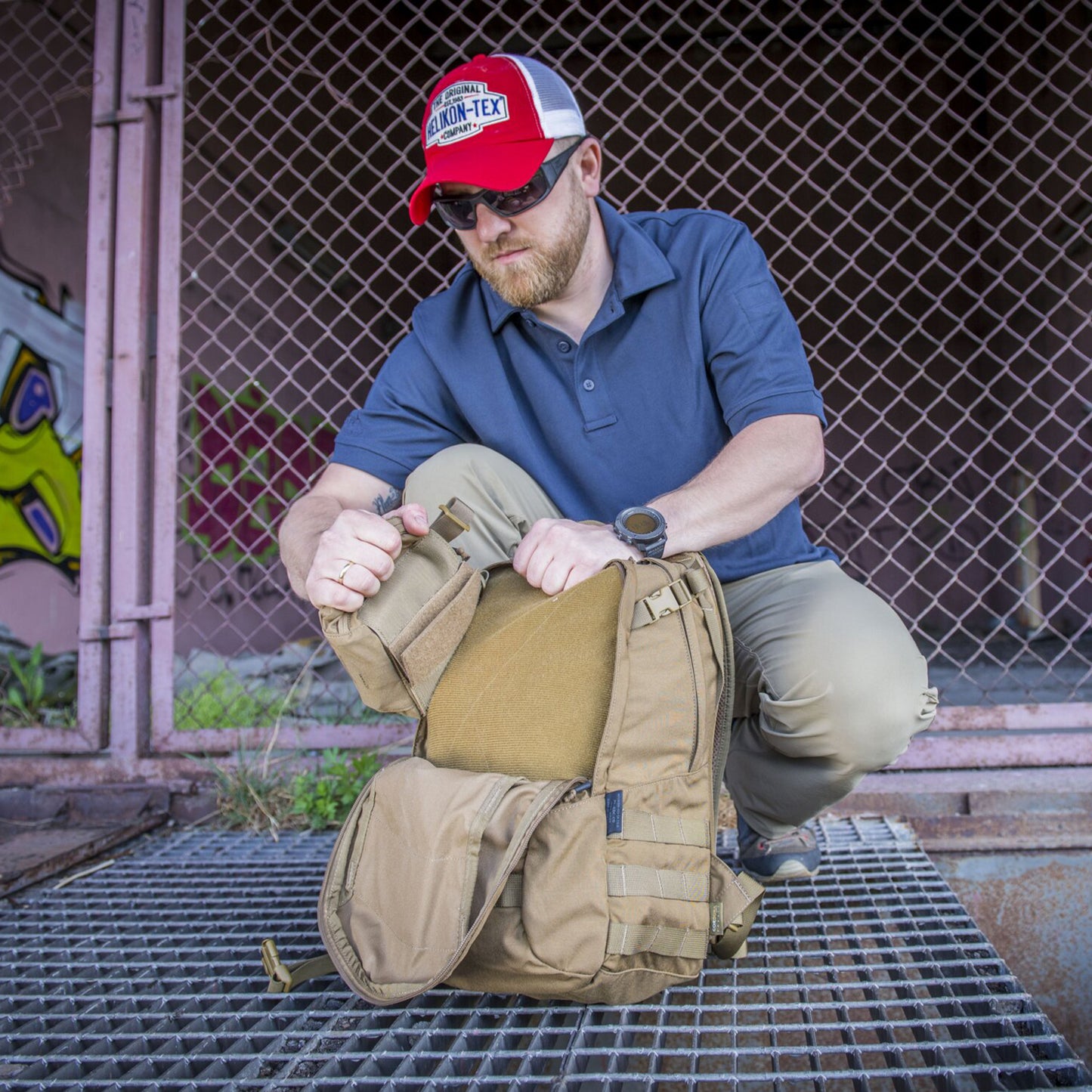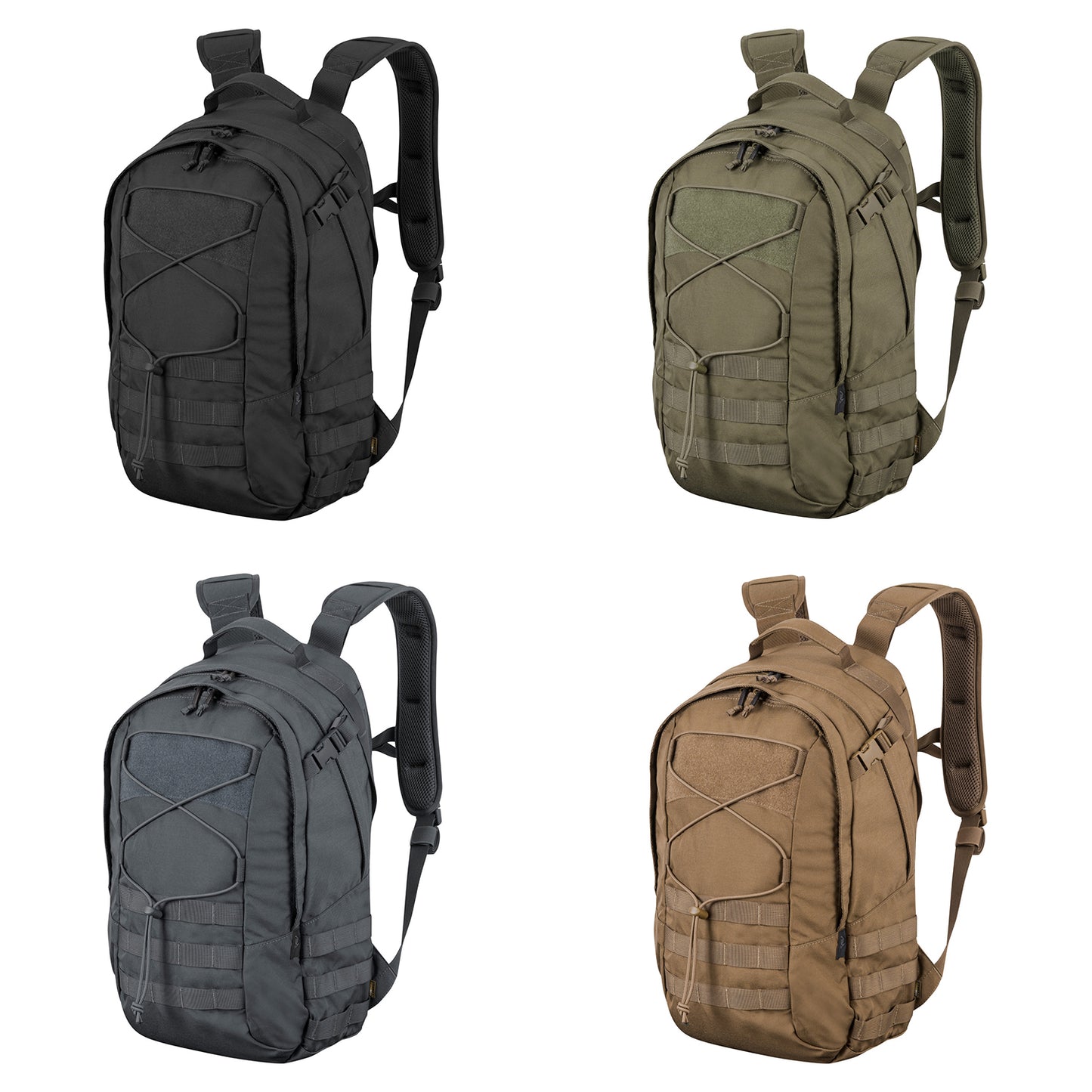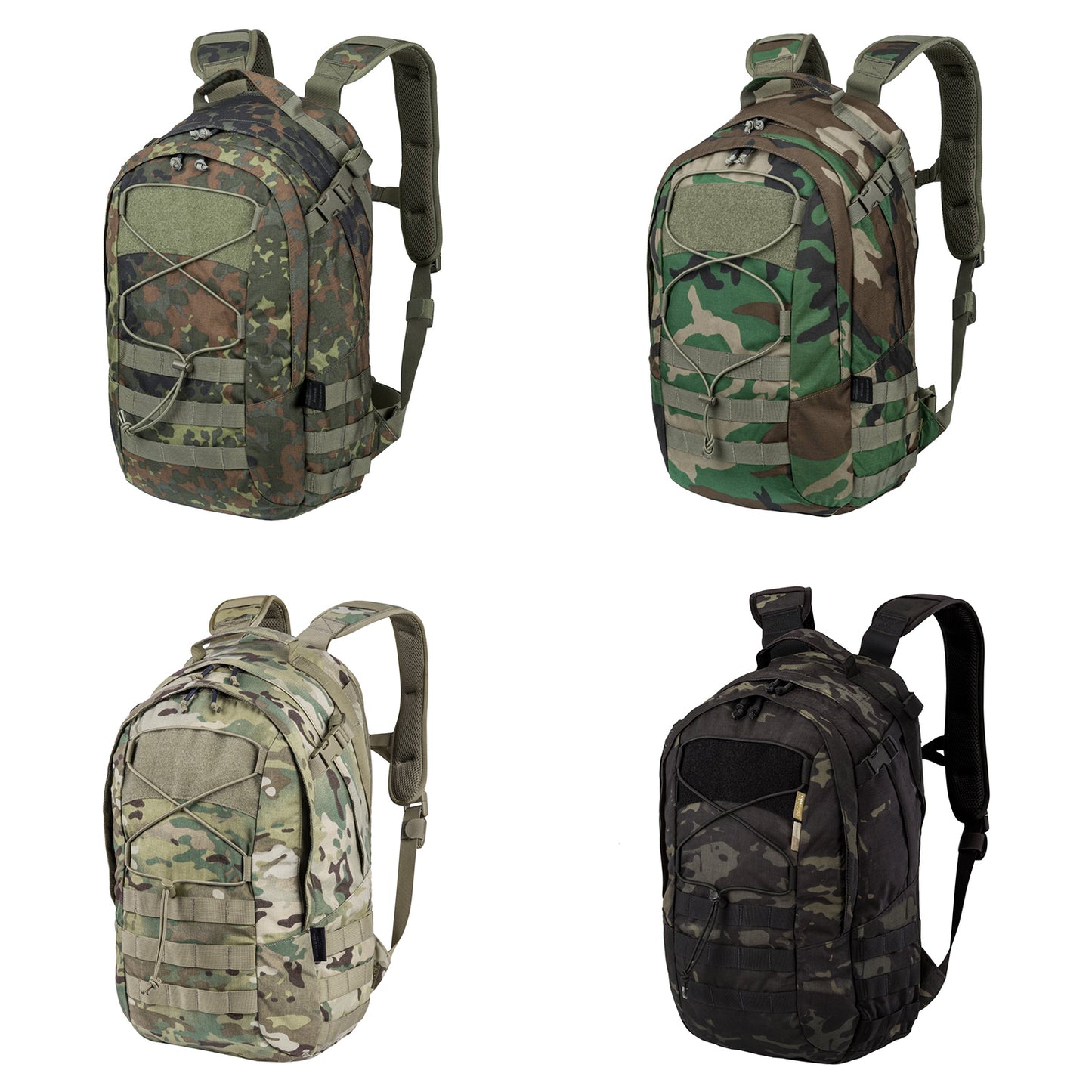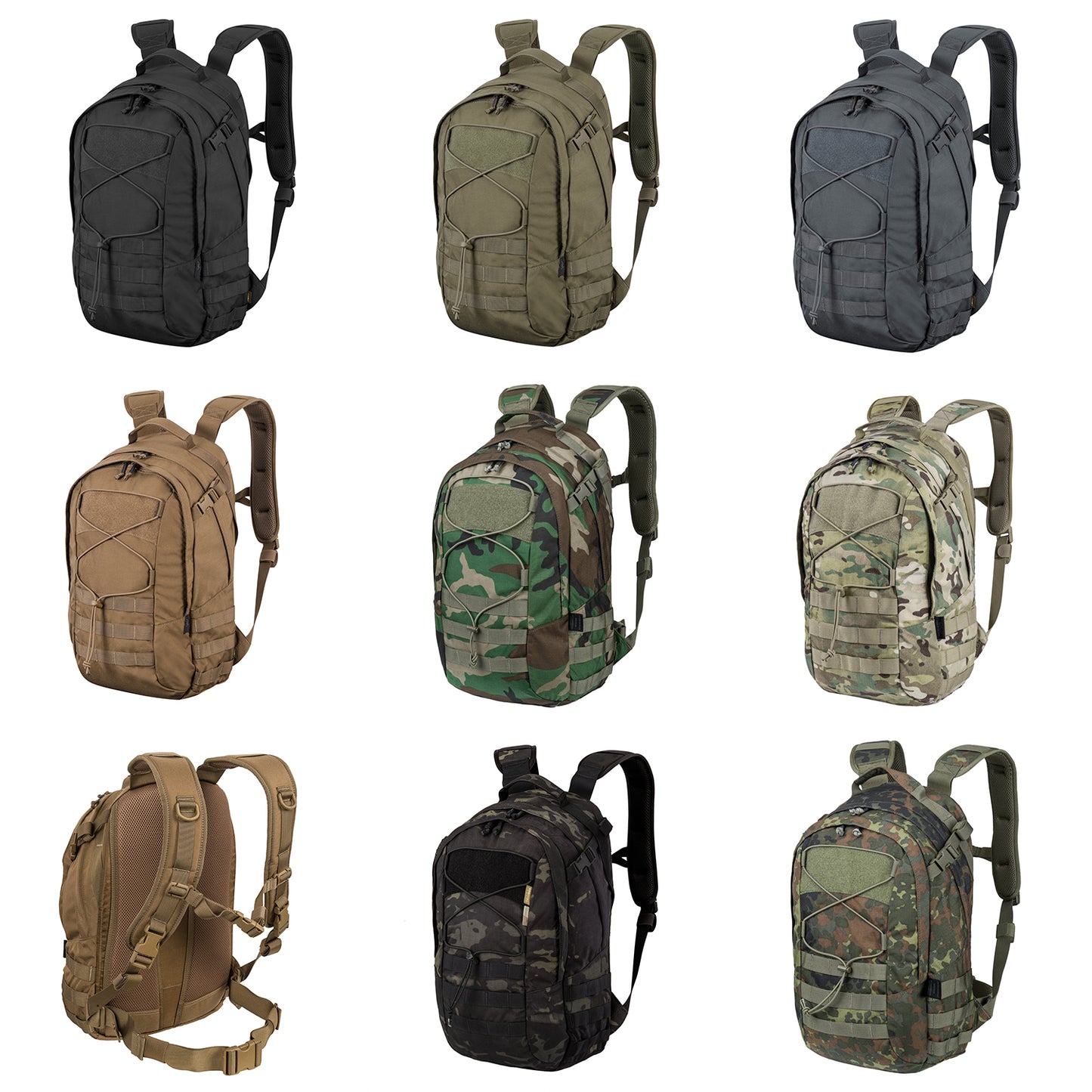 Helikon-Tex
Helikon-Tex 是一家波蘭品牌,專門設計和生產高品質的戶外和戰術裝備。憑藉其卓越性能、耐用性和時尚及專業設計,Helikon-Tex 成為軍事專業人員、戶外愛好者和時尚達人的首選品牌。立即選購,體驗卓越品質!
more Helikon-Tex