Helikon CPU (Combat Patrol Uniform) 戰術短褲是 Helikon 最暢銷的產品之一,採用了輕便抗褪色、抗收縮和抗皺Ripstop物料製造,確保舒適耐用。這款短褲是根據波蘭陸軍 2010 年型號制服改良而來,無論是戰術操作、工作使用或是功能性的日常使用都非常適合。設計時考慮到人體工學和實用性,寬大的大腿口袋設有拉繩,小前袋可以攜帶手電筒、折疊刀或額外的手槍彈匣等個人物品。
可調節腰圍
臀部及內檔位置得以物料加固
掛繩環

兩個經典前袋

兩個小內嵌前袋

後袋採用鈕扣翻蓋封口

兩個大腿口袋設有魔術貼閉合翻蓋、鈕扣和抽繩

鈕扣
表中尺寸的公差為+/- 2 CM(僅適用於衣服)
| SIZE (CM) | XS | S | M | L | XL | XXL |
| --- | --- | --- | --- | --- | --- | --- |
| Waist | 72 | 80 | 88 | 96 | 104 | 112 |
| Length | 58 | 58 | 59 | 60 | 61 | 61 |
Experience the pinnacle of tactical wear with the Helikon CPU (Combat Patrol Uniform) shorts, one of Helikon's best-selling products. Crafted with precision from lightweight, fade-resistant, and wrinkle-free Ripstop material, this pair is more than just a uniform—it's a testament to durability and comfort. Inspired by the Polish Army's 2010 uniform edition, it's a perfect blend of style and utility for both tactical operations and everyday functional use.
1. Ergonomic Design with a Touch of Practicality: Every stitch and seam of the Helikon CPU shorts is tailored considering human ergonomics, ensuring the wearer feels natural and comfortable during rigorous activities.
2. Spacious Thigh Pockets: Never run out of space for your essentials. The generously sized thigh pockets come equipped with Velcro flaps, buttons, and drawstrings, allowing for secure storage.
3. Front Pockets - Classic & Compact: Two classic front pockets complemented with two smaller inset pockets ensure you have quick access to all your necessities, from flashlights to foldable knives.
4. Reinforced Durability: Strategically reinforced material at the seat and inner thigh areas guarantees longevity, ensuring your shorts withstand the test of time and action.
5. Adjustable Waistband: Customize your fit with the adjustable waistband, ensuring maximum comfort whether you're on the move or at rest.
6. Loop Attachments: Handy loop attachments let you attach necessary equipment or accessories without any hassle.
7. Buttoned Back Pockets: Keep your belongings safe with buttoned back pockets, adding another layer of security to your tactical gear.
Share
查看完整資訊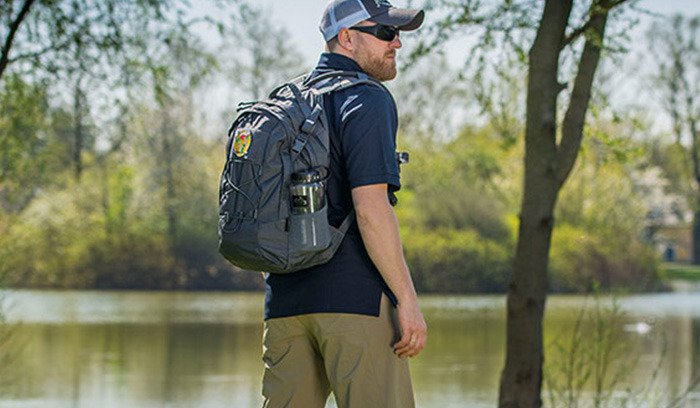 Helikon-Tex
Helikon-Tex 是一家波蘭品牌,專門設計和生產高品質的戶外和戰術裝備。憑藉其卓越性能、耐用性和時尚及專業設計,Helikon-Tex 成為軍事專業人員、戶外愛好者和時尚達人的首選品牌。立即選購,體驗卓越品質!
more Helikon-Tex