背包上一條條的織帶有何功用? | What is the function of the strip of webbing in the backpack?
背包設計中,常常會見到一條條粗厚的織帶,大部份人的第一個想法就是認為這是裝飾。但事實上,這些條狀織帶是一種重要的軍事特徵。在90年代後期,美軍採用了一種名為"MOLLE"的個人裝備攜行系統制式。這是一種現代裝備模塊化的系統,全寫叫 Modular Lightweight Load-carrying Equipment.讓士兵可以依據任務來變更隨行裝備,提供更彈性的裝備組合。一般會配合戰術背心﹑腰帶及可佩掛式組件 (例如彈匣袋﹑急救包或戰術袋等)。由於MOLLE系統十分方便,掛載自由度很高,很快就在全球廣範地流行起來,並取代了絕大多數其他模塊化軍用裝具系統,成為軍事部隊的主流裝備系統。
In the design of backpacks, a thick strip of webbing is often seen. The first thought of most people is that this is a decoration. But in fact, these strips are an important military feature. In the late 1990s, the US military adopted a personal equipment carrying system called "MOLLE". This is a modular system with modern equipment, called Modular Lightweight Load-carrying Equipment. It allows soldiers to change their accompanying equipment according to their tasks and provide the most flexible equipment combination. It is usually used with tactical vests, belts and detachable components (such as magazine bags, first aid bags or tactical bags). Because the MOLLE system is very convenient and flexible, and it has quickly become popular in the world and has replaced most other modular military equipment systems and become the mainstream equipment system of military units.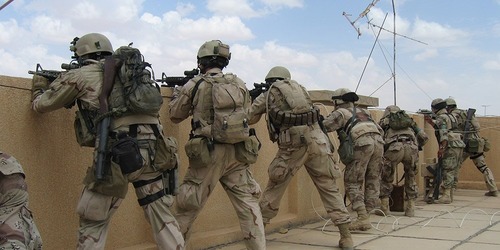 傳統MOLLE系統是最初的設計也是最多人使用的設計,其原理是把配有強硬尼龍組條的附件裝備模組交替穿過掛載面或配有織帶的主裝備上,最後按上按扣,令裝置緊緊地結合。
The traditional MOLLE system is the original design and the most popular design. The principle is to alternate the accessory equipment module with the rigid nylon strips through the mounting surface or the main equipment with the webbing, and finally press the snap button. The device is tightly coupled.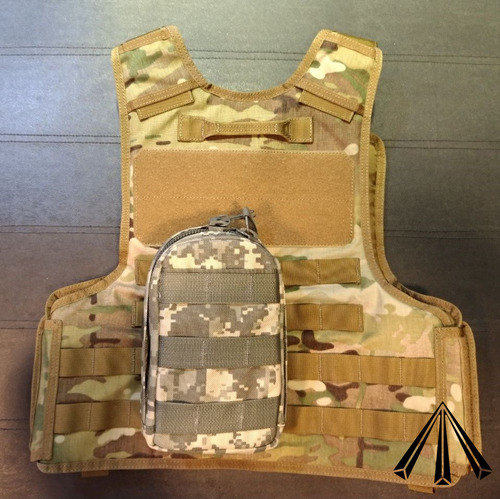 ---